I'm a proud fat crip dyke, an old queer millennial, so there will be no hooking up with minors but ask me about social work or higher education or squeal about how fabulous our fashion options are in here lol.
If I voted against you in a fight or a debate, probably I was trying to prolong things so more people could get points, but if you praised a nazi or mass murderer, claimed that "overpopulation" is an issue, talked about "losing weight" or being "in shape," or said something else that's wicked sexist or racist or ableist or fatphobic, you can feel free to take it personally. :D

Black lives matter. Trans people are valid and trans enough. TWERFs and SWERFs go jump in the lake. 1312. Fuck capitalism. Fuck eugenics and eugenics logic. Fat bodies are worthy, disabled bodyminds are worthy, there's no such thing as "clean food" or "good" or "bad" food, diets don't work, disability is not a bad thing, and fuck structural fatphobia which is colonial and racist. Love youuuu.
I'm playing with queer aesthetics, with queercrip fashions and fatshions, with loud femininity and androgyny and masculinity, and while it is not lost on me that the options for fat bodies in Bimboland are about the same as fashion options for fat bodies everywhere else, which is to say, scant or nonexistant with major scarcity issues, I am loving the creativity that folks who are making fat and crip looks are showing.

Cosplay is Dr. Beverly Crusher, if she also liked women. Bisexual Bev is a babe.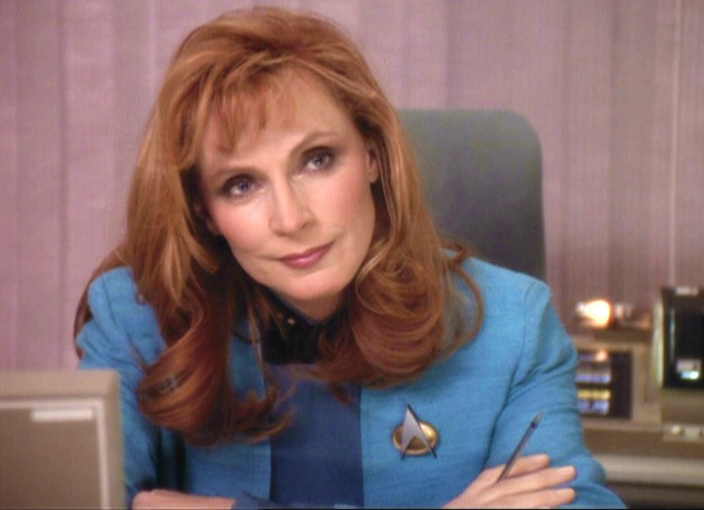 Pop culture: Freddie Mercury, asteroid on his way to Mars, noted fabulous queer man who loved cats:
Music is Jem, who's truly truly truly outrageous! I loved her cartoon as a kid and now I'm nodding both to her history, courtesy of Christy Marx, of social activism--and her recent revival in print comics, particularly those written/drawn by rad trans woman comics legend Sophie Campbell. Jem says trans rights! (For real check out the comics--there is canonical queerness and fat rock stars and it's just full of fabulous adventure and amazing outfits!)
(CW the interviewer asks about and prints her old name, but eeeee Sophie Campbell!)
New look is Switch from The Matrix!!
New fantasy cosplay is Nimona from the webcomic-turned-book by the great queer nonbinary cartoonist/She-Ra showrunner Nate Stevenson! It's a great story with hilarious art (and, on Stevenson's old tumblr, queer "gay dads au" fanart by the author/artist!)  
We stan a chubby chaotic shapeshifter antihero queercoded tomboy punk rock grrl. 
If you're new and you have a chance to participate in Style It Up it is the most fun contest we have in the BimboLands!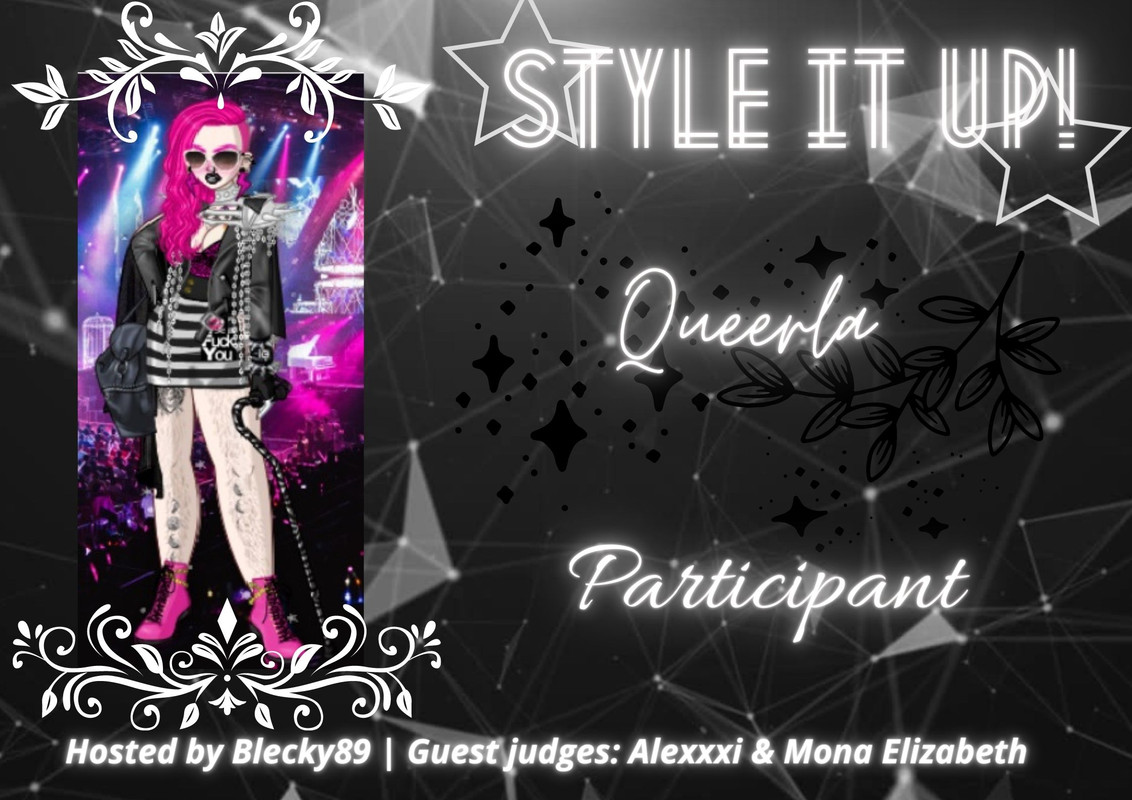 This is my best holiday outfit. Let's go time traveling and ask for snacks and hot beverages, I'll wear my Celtic wassailing hat and farm dress and we'll have a gay old time!

Also please enjoy the Polar Bear Swim Club:
Seasonal, accidental Abby-esque LEWK that is frankly always appropriate:
Ice queen winter look, farewell:
Queercrip electronic ghost and punky queercrip grad student:
Brenda Howard, bisexual leather queen mother of pride, inspired look for Pride Month! 
Before we had fat-bimbo-specific lingerie this was an attempt at a "sexy" look lol:
Self portrait as a Trekkie fat crip dyke which I am:

Older romantic look for cold weather, farewell! And here's an old pbfc, "queers bash back," outfit in response to street harassment. 
old alt look:
Barbie and the Rockers 80s look:
Let it be known that I won a "what not to wear" costume contest in Atheista with this outfit which is mostly things labeled "yikes" or "delete" lolllll. Also please enjoy Dolly Parton as Angel the angel from "Christmas on the Square."